Shop /
CAOL ILA - PROFITS FROM 102 BOTTLES GOING TO GARTOCHARN NURSERY AND PRIMARY SCHOOL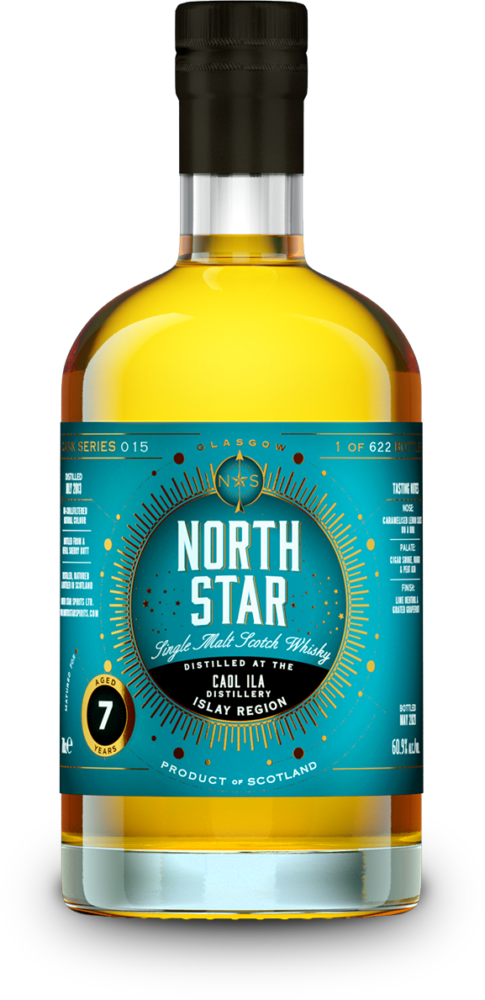 CAOL ILA - PROFITS FROM 102 BOTTLES GOING TO GARTOCHARN NURSERY AND PRIMARY SCHOOL
CAOL ILA 7 YEAR OLD SINGLE MALT SCOTCH WHISKY

Description
SERIES 015
EXCLUSIVELY BOTTLED FOR NORTHSTARSPIRITS.COM

DISTILLED AT THE CAOL ILA DISTILLERY
ISLAY REGION

DISTILLED: JULY 2013
BOTTLED: MAY 2021
FROM A REFILL SHERRY BUTT

1 OF 588 BOTTLES

ALC./VOL.60.9%

TASTING NOTES:

NOSE: CARAMELISED LEMON SLICES ON A BBQ

PALATE: CIGAR SMOKE, MANGO & PEAT ASH

FINISH: LIME MENTHOL & GRATED GRAPEFRUIT
Delivery
All UK orders will be posted by DHL special delivery. Read our delivery information.
As a result of Brexit, all orders to the EU will be subject to additional custom clearance. DHL may contact you for further information on your order prior to delivery. If you need any assistance please do not hesitate to contact us at [email protected]
If you want to cancel the order or exchange the item, read our return & refunds policy.